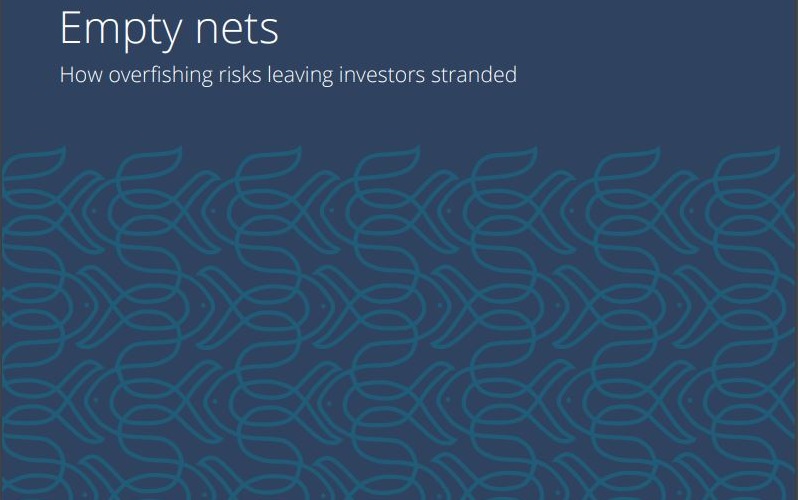 Shareholders in the world's major publically-listed fishing companies are exposed to risk from overfished fish stocks, with many of these stocks underperforming or at risk of collapse, a new study reveals.
The report, produced by the Fish Tracker Initiative in collaboration with the Sea Around Us, states that 32 per cent of the 97 stocks targeted by fishing giants such as South Korea's Dongwon Industries and Silla Co., Norway's Austevoll Seafood, and Canada's Clearwater Seafoods are overfished.
"This is an important finding because it matches the global average. Globally, at least 31 per cent of fish stocks are overfished and we would have thought that large publicly listed fishing companies like the largest 19 identified here, whose combined annual revenues exceed $4 billion, as well as institutional investors would not be exposed to this, but they are," says Tim Cashion, a scientist with the Sea Around Us who led the fisheries research in the report.
Beyond the sustainability implications of this situation, the Fish Tracker analysis found that most publically listed companies do not advise their shareholders where they are getting their fish and at what risk to ecological and economic sustainability. "Only six out of the 19 companies with the largest direct fishing revenues disclosed this information in their annual reporting or corporate websites. This is a problem because companies with significant catch from overfished areas or stocks, such as those catching yellowfin tuna in the Indian Ocean, run the risk that a crash in fish stocks leads to a collapse in revenues. This risk is something that shareholders certainly would like to be aware of. Even before they incur any such losses, companies that target overfished stocks face substantial reputational risk," says Benjamin McCarron, the report's author.
Given the lack of transparency and traceability in the fishing supply chains, Cashion, McCarron and two dozen scientists and finance sector researchers that worked with them, performed a detective job linking companies to the fisheries where they operate. This proved to be a challenge, given that many firms don't even disclose what species they are catching.
"We did know, however, that many of these large companies are involved in tuna fishing and it was in their annual reports: 'we fish tuna.' Then, we matched companies' records in Regional Fisheries Management Organizations with the vessels they have registered there, which means that they are exploiting those stocks. Then, we evaluated the fishery's broader sustainability," Cashion explains.
The 19 companies with the highest direct fishing revenues were extracted from a larger universe of 228 publicly listed companies that have some exposure to seafood production, either by way of harvesting or by way of processing. "Of the total, only 37 gave investors enough information related to where they are sourcing their fish and the associated risks," McCarron says. "The worst part is that this is taking place in a context where the mismanagement of fisheries has resulted in $80 billion annually in lost revenues to the industry."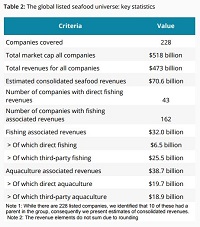 Besides linking seafood businesses to the fish stocks they exploit and exposing the state of those fisheries, the report Empty nets: How overfishing risks leaving investors stranded provides recommendations to stockholders, financial regulators, companies, policymakers and civil society on the importance of having access to transparent information on exactly 'what' and specifically 'where' the fish that form the inherent value of these companies are sourced. Such detail and clarity is required in order to transition to a sustainable seafood industry.
"The next step is to engage with investment groups so that they know the number of overfished stocks targeted by the companies they are investing in. The hope is that they will influence these companies as partial owners and propose potential rebuilding scenarios that would allow them to catch 10-20 per cent more fish, while having fewer boats in the water," Mark Campanale, chair of Fish Tracker, says.
The report is publicly available on the website http://fish-tracker.org/.
To schedule interview with the researchers, please contact Valentina Ruiz Leotaud v.ruizleotaud@oceans.ubc.ca | 604.8273164