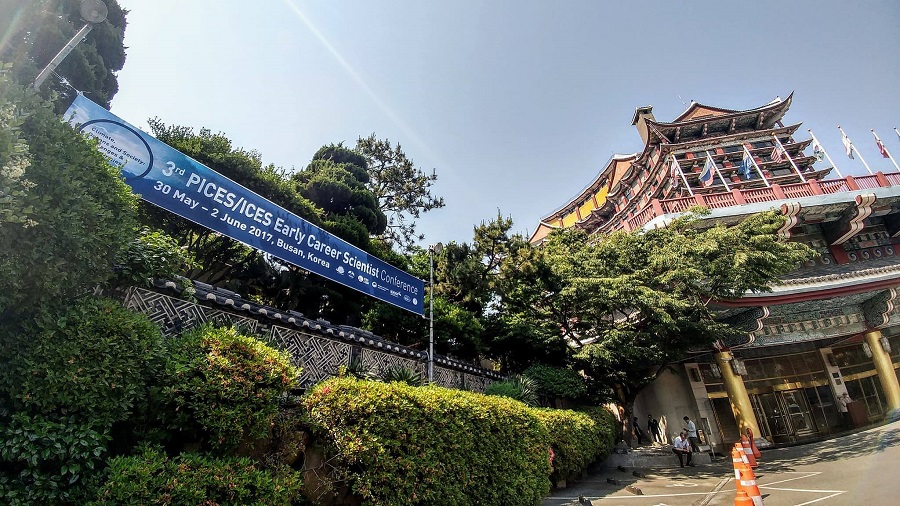 Text and photos by Madeline Cashion.
This summer/fall I spoke at three marine research conferences hosted in three very different cities. I was presenting the first chapter of my thesis, for which I analyzed the quality of official fisheries catch statistics for sharks, skates, and rays in the Mediterranean and Black Seas. Over half of the species in this group of fishes are at risk of extinction in the region, with overfishing being their greatest threat.
The first of my three trips was to the ICES/PICES Early Career Scientist Conference, hosted in Busan, Korea.
This was my second international conference, but my first time giving an oral presentation at one. Luckily, my nerves slightly abated once I saw that I was to be the second speaker of the first day – best to get on with it! My roommate arrived a day late, so instead of going out for famed Korean barbeque (I'm vegetarian anyway, so not a huge loss for me), I practiced my presentation to an empty hotel room for nearly three hours. In retrospect, this is a ridiculous amount of time and I'll avoid doing that in the future (I nearly lost my voice!) but it did mean that I felt confident the next day and kept to my 15-minute time limit.
I spent the remainder of the conference talking to other students and post-docs from over 30 different countries.

As a new grad student, it was a soft landing with only a couple senior researchers in attendance and broad research interests represented. I met some truly brilliant young people and made at least one collaborative connection (which may land me in Mauritius if our project goes ahead), so professionally it was undoubtedly a success! It also gave me, along with fellow IOF-er Travis Tai, a chance to check out Korea. We went on a gorgeous mountain hike in Seoul, checked out the famous Jagalchi Fish Market, and, it goes without saying, we karaoked – hard. The night before the final banquet, around 30 of us had our own (unofficial) conference karaoke session and it definitely one for the books with all the usual suspects: "Bohemian Rhapsody," "No Scrubs," "Sweet Caroline," etc.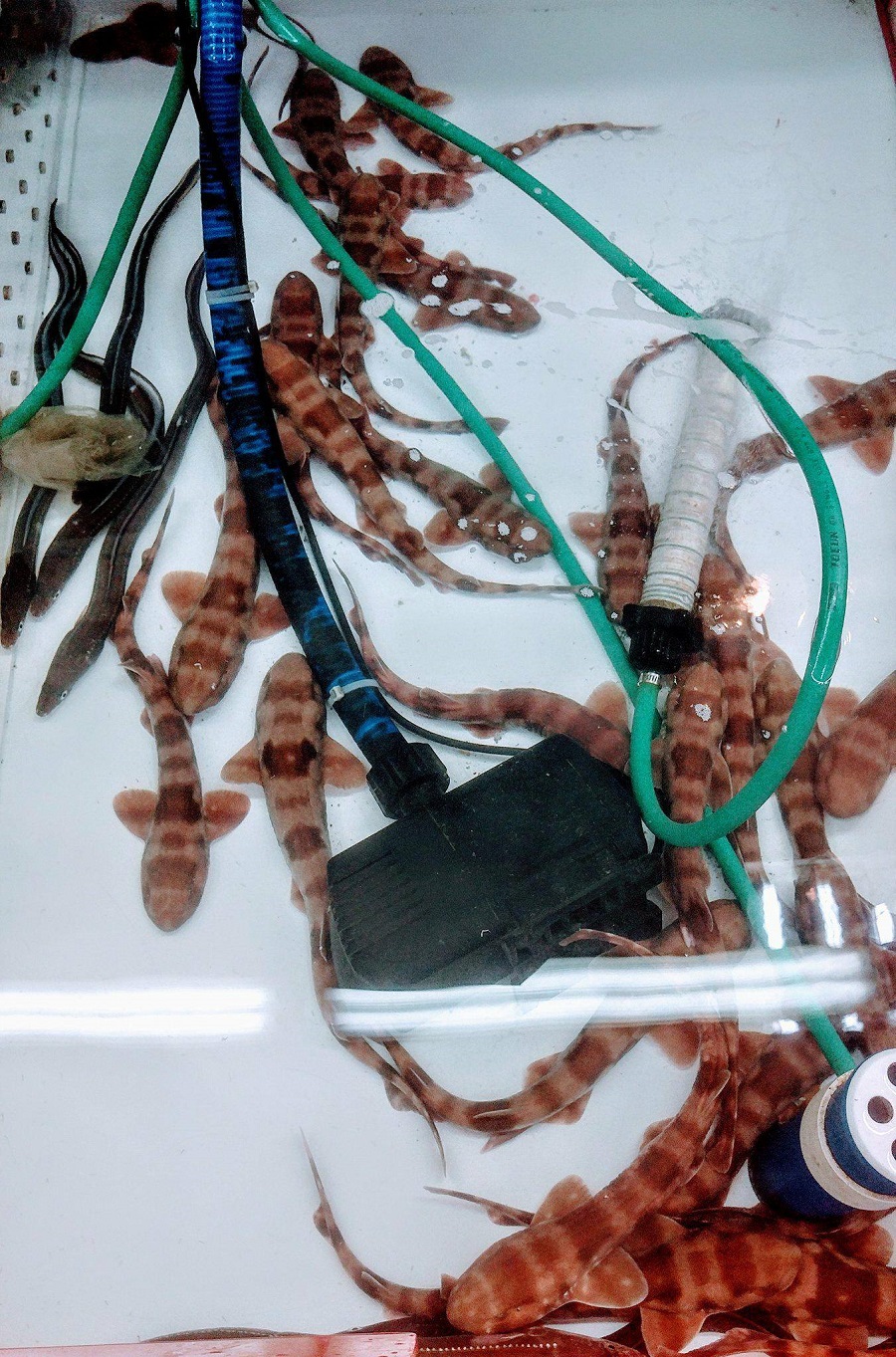 Six weeks and a family trip to France later, I had the honour of presenting at a conference I've been hoping to attend since I first heard of it in the final year of my undergrad – the Joint Meeting of Herpetologists and Ichthyologists, as a member of the American Elasmobranch Society.
This one was held in Austin, Texas and it gave me the opportunity to share my research with some of the most influential shark and ray researchers in the world.
As a somewhat terrifying benefit for students, AES organizers avoid scheduling any concurrent talks during the student talks, which meant that I spoke to a room of 150 researchers that felt like 1000.
As you can see in the photo below, the projection in that room was distorted a bit so that the slides were standard width but about half the height. This was a reminder to keep one's slides simple when presenting at a new venue, as a couple of my busier slides were near impossible to read for those seated in the back of the room.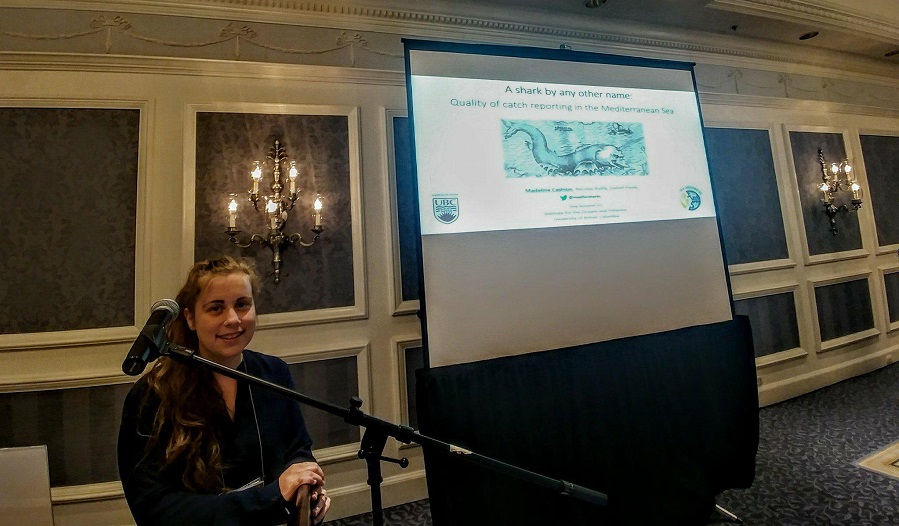 Another reminder: if the height of the microphone does not jive with your height, then take the time to adjust it, people will not mind…on the bright side, my calves got a great 15-minute workout.
The final take-home reminder for me from this conference, albeit more painful than the former two, came to me in the question period. Two people whose work I very much admire (one heads a non-profit shark conservation organization and one is the director at a prominent shark research center) both asked me, somewhat reproachfully, about the underlying assumption of my research. I had mentioned this almost as an aside in my presentation and it did not make an appearance on any of my slides.
Never forget to state your assumptions and acknowledge the limitations of your study! This actually strengthens your argument and allows your audience to know that you have indeed spent time thinking about the gaps in and future steps of your research.
When I returned home, Daniel told me that assumptions are like the facehuggers from the Alien movies: if you don't keep your eye on them, they'll ambush and suffocate you.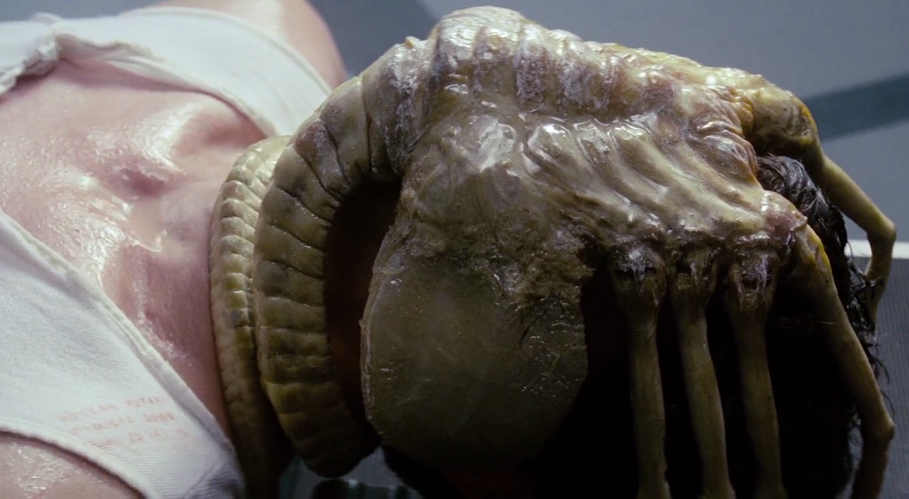 My third and favourite meeting was the European Elasmobranch Association Scientific Conference held in Amsterdam, the Netherlands.
This conference was obviously the most aligned with the work I do, with a focus on Europe, sharks, and especially on policy and conservation. The theme of this year's meeting was "the science you need for the policy you want" and it was echoed in most presentations. Even more exciting for me was the session within which I was presenting: "The Mediterranean."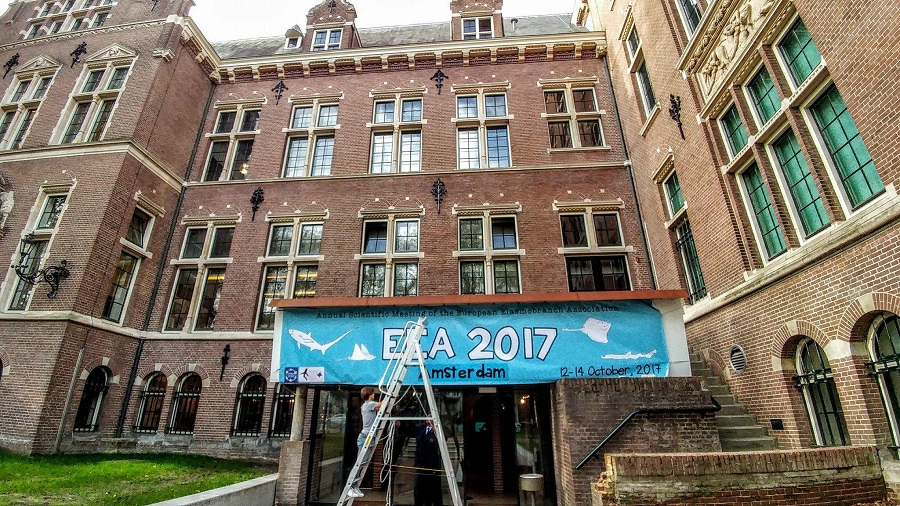 Two months prior, at the AES meeting in Austin, I was approached by Linda Planthof from the Dutch Elasmobranch Society who told me about the upcoming EEA meeting that she was organizing, and insisted that I would get much more informed feedback there. I am incredibly thankful for that because she was absolutely correct.
[An aside here: EEA was more committed to sustainability than any conference I've been to. No straws, biodegradable pens/ink, and they even purchased carbon offsets for everyone's travel to Amsterdam.]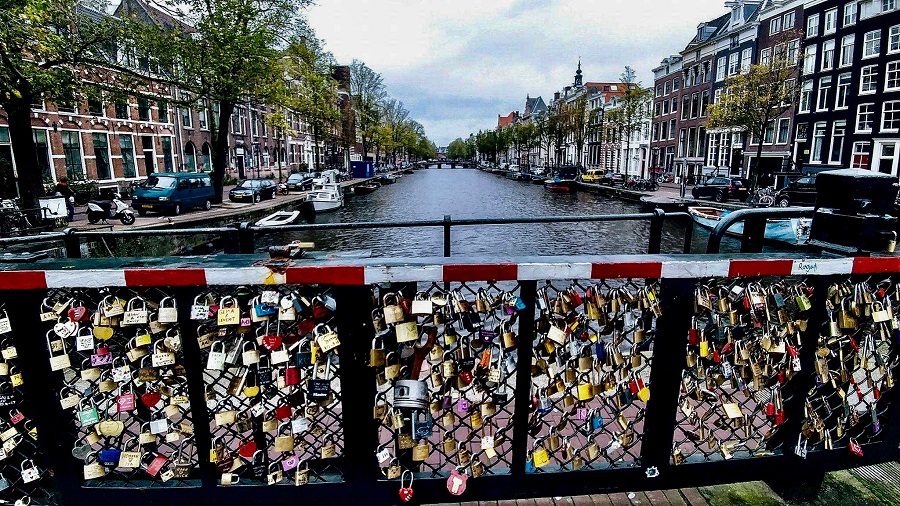 EEA was an opportunity for me to hear from members of the 24 countries in my study on the context of their elasmobranch fisheries.
There are some things that you simply cannot learn from reading peer-reviewed studies or even grey literature. For example, representatives from Sharklab-Malta informed me that in their only major fishing market, Malta, does in fact have fisheries inspectors recording what is landed and sold. This is great, but one unexpected challenge they face is that some of these fisheries inspectors cannot read. Therefore, they use only the photo guides to identify species which, for some species of shark and ray, is a near-impossible task. This means that in many cases, such as when specimens of the genus Squalus are landed, species are misidentified.
While my study suggests that Malta's shark reporting quality is some of the best in the Mediterranean, these researchers are skeptical of the accuracy of reported statistics. This nuance, along with many others, came out during the Mediterranean breakout session on the final day of the conference in which researchers met to discuss the greatest challenges facing shark conservation in the region.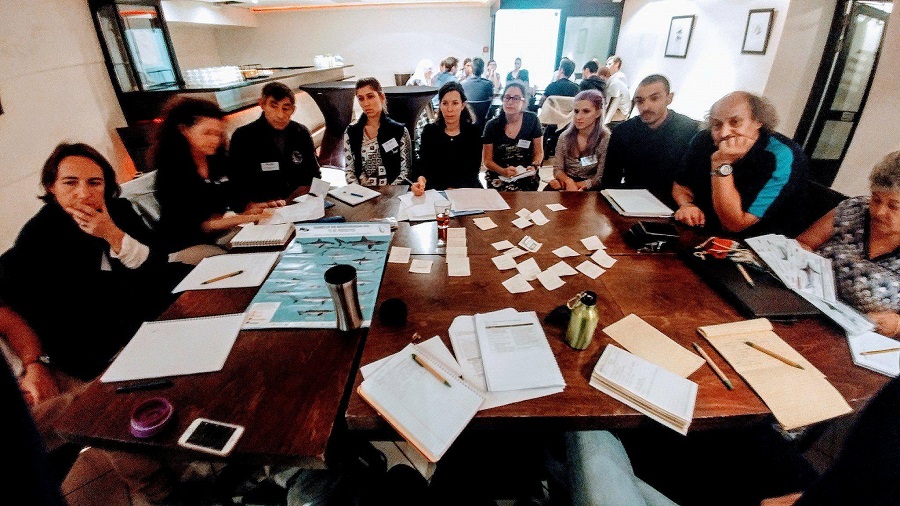 As an early career scientist, I can't stress enough the importance of attending international conferences. I have met some truly brilliant researchers this year, including many who were for many years only an author surname to me. When you attend these meetings, you get valuable feedback on your work and often leave with a boost in confidence, keeping the imposter syndrome at bay. New friends, better research, and self-love, enough said!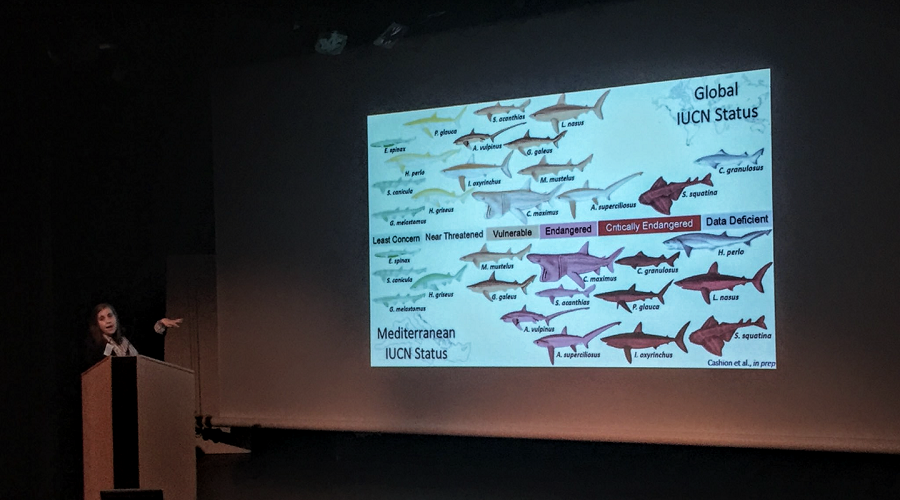 Quoting Dr. Herman Verheij (President of the Dutch Elasmobranch Society): "Conferences are coffee and lunch breaks interrupted by talks."