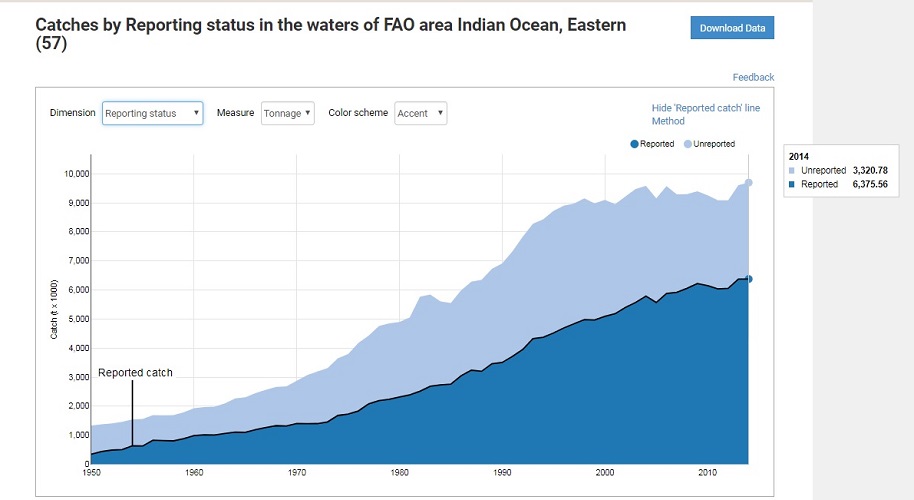 Looking for an exciting PhD or postdoc opportunity?
Scholarships (for PhD) and fellowships (postdoc) are available for scientists who wish to work at the University of Western Australia with the Sea Around Us – Indian Ocean. These outstanding opportunities are available via the Forrest Research Foundation, which supports marine projects.
The deadlines for the next round is October 31, 2017.
Dr. Dirk Zeller, the Sea Around Us Associated Faculty, says:
"I am looking for both PhDs as well as postdocs to work in my new lab at UWA on Sea Around Us projects focusing on fisheries and marine conservation for the Indian Ocean, and globally. My lab undertakes big data science on an ocean-basin and global scale. This will also involve collaborations with two major research partners, the Sea Around Us team at the University of British Columbia under the lead of Prof. Daniel Pauly and the Marine Futures Lab of Prof. Jessica Meeuwig at UWA. I also have established collaborations with the Walk Free Foundation, which is home to the Global Slavery Index, and which is also supported by the same donor."
As part of your applications at www.forrestresearch.org.au, also contact Prof. Dirk Zeller for discussions on projects and supervision dirk.zeller(at)uwa.edu.au.