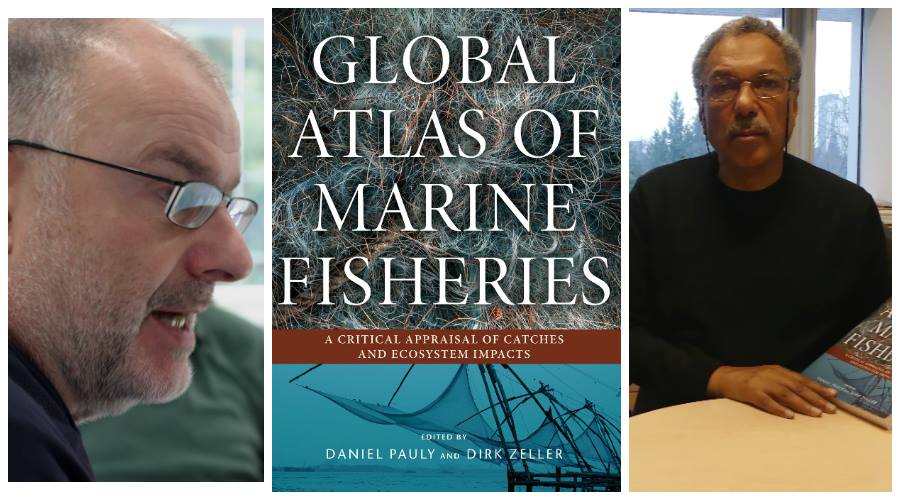 Join the Sea Around Us' Daniel Pauly and Dirk Zeller on July 26, 2017 at 1:15 p.m. ET /10:15 a.m. PT, for a free webinar where they will explain in detail the findings in the Global Atlas of Marine Fisheries.
The Atlas is the first and only book to provide accurate, country-by-country fishery data.
Until now, there had been only one source of data on global fishery catches: information reported to the Food and Agriculture Organization of the United Nations by member countries. However, an extensive, ten-year study conducted by the Sea Around Us and summarized in the Atlas shows that this catch data is fundamentally misleading. Many countries under report the amount of fish caught (some by as much as 500%), while others such as China significantly over report their catches.
This groundbreaking information has been gathered from independent sources by the world's foremost fisheries experts and edited by Pauly and Zeller.
To learn more about their research, register for the webinar here and secure a spot before they fill up!
The session will be moderated by Ayana Elizabeth Johnson, founder and principal of Ocean Collectiv, a consulting firm that creates and amplifies solutions for a healthy ocean. She also co-founded the Blue Halo Initiative and led the Caribbean's first successful island-wide ocean zoning effort.
Johnson is an avid advocate for a healthy ocean on social media and on her National Geographic blog.