The Sea Around Us principal investigator, Dr. Daniel Pauly, and associated faculty, Dr. Rashid Sumaila, both based at the University of British Columbia's Institute for the Oceans and Fisheries, feature in a new film aimed at supporting a critical World Trade Organization (WTO) agreement on fishing subsidies, as the international community races to lock the deal in place before it expires in 2024.
The film, titled Change Makers: The Global Race to Save our Seas, exposes the global problem of fishing subsidies and their damaging effect on the global ocean and coastal communities. It is directed by Simone Kiesiel and produced by Jayde Lovell, CEO of ReAgency Lab, who was also in charge of managing the media outputs connected to the Tyler Prize for Environmental Achievement, of which Drs. Pauly and Sumaila were the 2023 recipients.
Change Makers also features Sea Around Us Advisory Board Members and renowned scientists Drs. Jennifer Jacquet and Callum Roberts, as well as environmental politics scholar Justin Alger and Hollywood icons and environmentalists Billy Joel and Ted Danson. Danson is also a member of the Oceana Board of Directors together with Drs. Pauly and Sumaila.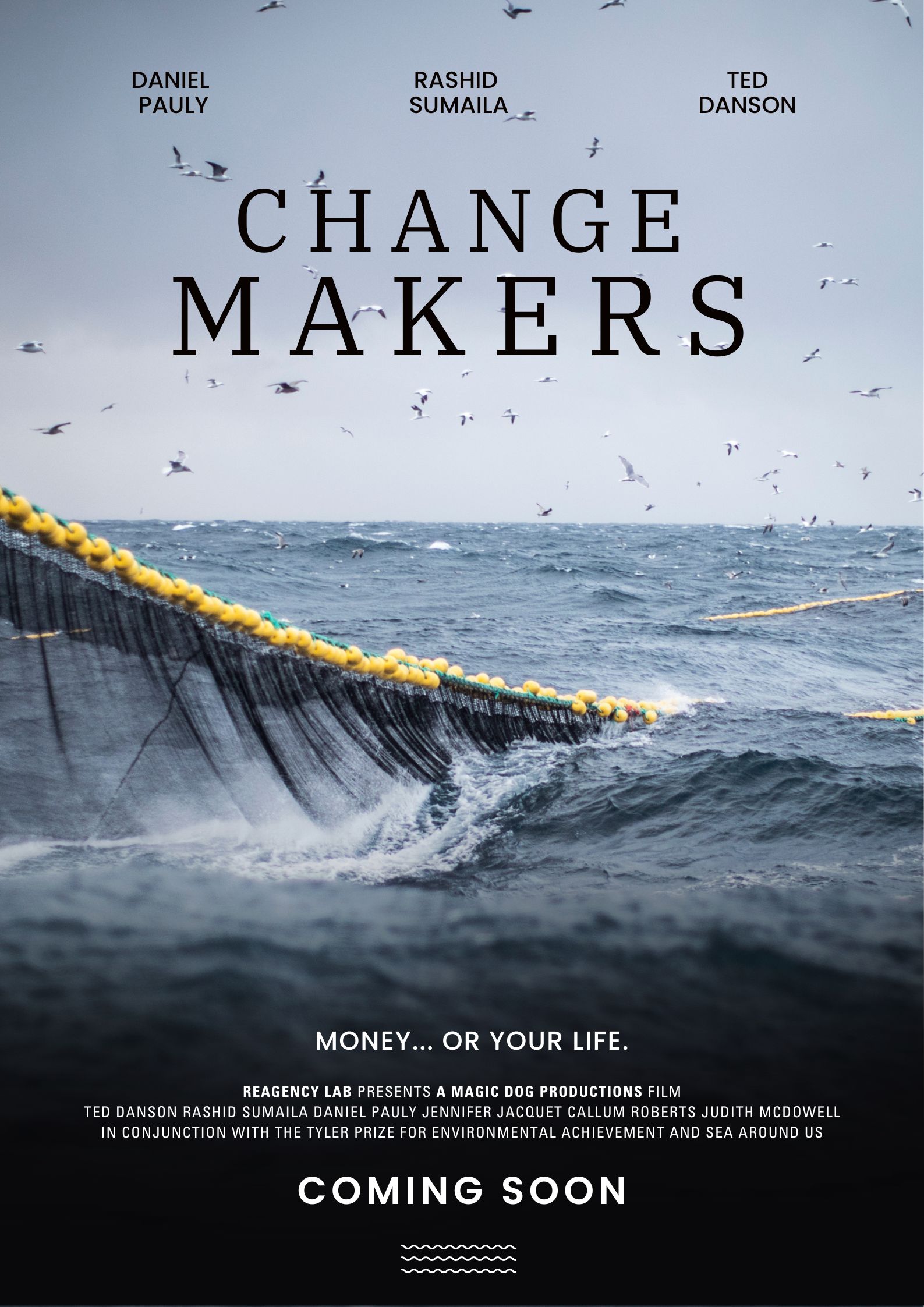 [Click on the image to watch the trailer]
ABOUT THE ISSUE
Globally, government subsidies to the fishing sector total over $35 billion, incentivizing industrial fishing even when it is no longer profitable, and causing a drastic decline in global fish stocks. Despite two decades of activism and negotiations, an international agreement to address the problem seemed impossible.
But on June 15, 2022, the WTO unexpectedly achieved a global consensus to ban some of the most harmful fishing subsidies. This legally enforceable agreement would allow fish stocks to recover, and protect the food security and livelihoods of millions of people.
The WTO Agreement on Fisheries Subsidies is a historical achievement:
The first WTO agreement to focus on the environment.
The first Sustainable Development Goals (SDG) target is to be fully met (Target 14.6).
Only the second agreement reached at the WTO since its inception.
The agreement, however, requires ratification by two-thirds of the 164 WTO member countries by February 26, 2024, to come into effect and, so far, this has not happened. According to the WTO, only 17 countries have submitted their instruments of acceptance to ratify the agreement.
"With fewer than 20 weeks to go until the WTO Ministerial Conference in Abu Dhabi, the eyes of the world will be on those countries who've not yet submitted their acceptance," film director Simone Kiesiel said. "It's inspiring to know that celebrities like Ted Danson and Billy Joel are behind us as we fight to make a real difference for our oceans and the people who depend on them to live."