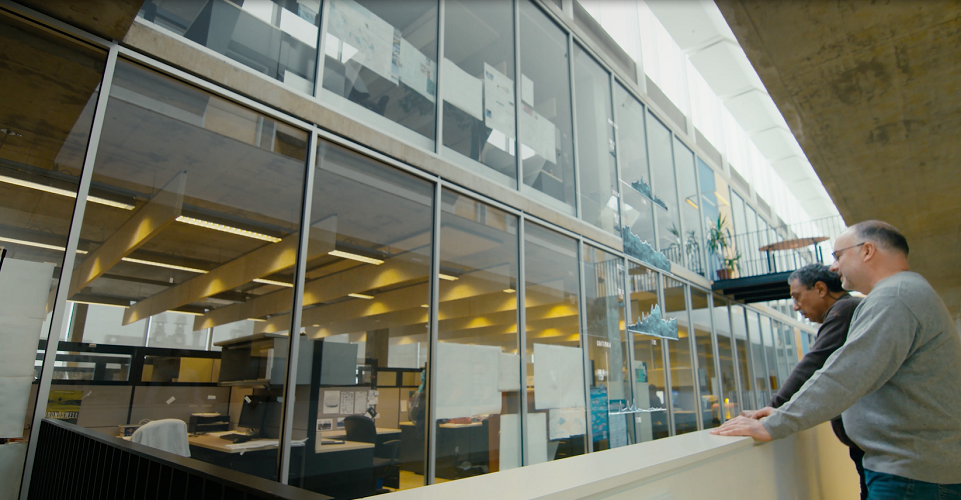 Not only An Ocean Mystery: The Missing Catch made headlines when it premiered on Earth Day 2017 at the Smithsonian Museum of Natural History, but it has also been collecting awards in different parts of the globe.
This 40-minute long documentary directed by Alison Barrat from the Khaled Sultan Living Oceans Foundation follows the Sea Around Us Principal Investigator, Daniel Pauly, as he and his colleagues piece together a more realistic true picture of the amount of fish we have taken from our oceans and the speed at which we are running out of fish.
Environmentalists and film critics alike have praised the film. Such positive reception granted it its first award at the beginning of the year when it was recognized as Best Conservation Film at the 2017 International Ocean Film Festival in San Francisco.
As the year progresses, more festivals and awards are being added to An Ocean Mystery's repertoire. Among them:
• Best in Show at the Impact Doc Awards in California, US;
• Winner of the Green Spark Award at the American Conservation Film Festival in West Virginia, US;
• Award of Excellence at the IndieFest in California, US;
• Finalist at the BLUE Ocean Film Festival and Conservation Summit in Florida, US;
• Finalist at the International Wildlife Film Festival in Montana, US;
• Official selection at the CineMare International Ocean Film Festival in Kiel, Germany;
• Official selection at the Matsalu Nature Film Festival in Lihula, Estonia;
• Official selection and opening film at the Toronto Beaches Film Festival in Toronto, Canada;
• Official Selection at the Bahamas International Film Festival in Harbour Island, Bahamas;
• Official Selection at the Kuala Lumpur Eco Film Festival in Kuala Lumpur, Malaysia;
At the Sea Around Us we are very proud of Alison's efforts in spreading the word about the issues of overfishing and misreporting/under-reporting catches and we wish her and her team the best of luck in the festival cycle.