The Sea Around Us – Indian Ocean, based at the University of Western Australia under the lead of Professor Dirk Zeller, is looking for outstanding PhD candidates interested in conducting 'big-data' research on fisheries and fisheries conservation issues at the ocean-basin scale or on Indian Ocean Rim countries.
If this is of interest to you, then consider applying for the Forrest Research Foundation Scholarship program, which is open to domestic (i.e., Australian) and international applicants. The round for 2019 PhD students opened on September 10, 2018 and closes midnight Western Australian Time (GMT +8) on Wednesday, October 31, 2018.
Successful applicants will have the opportunity to work closely with Professors Dirk Zeller and Jessica Meeuwig of the Sea Around Us – Indian Ocean and the UWA Marine Futures Laboratory.
Emphasis is on big-data science at the ocean-basin scale and/or on specific Indian Ocean Rim countries, and research projects focus on high written output in the scientific literature, accompanied by public and media outreach. The Sea Around Us – Indian Ocean team members are also part of the global collaboration network of the Sea Around Us at the University of British Columbia (Vancouver, Canada).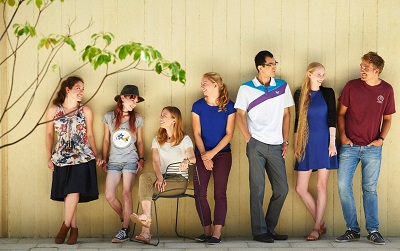 Besides being part of this global network of leading researchers, you will also become a member of the Forrest Research Foundation community. On top of this, you will be housed at the magnificent Forrest Hall and have access to great beaches in the beautiful city of Perth.
Before applying, it is recommended that you contact the Forrest Research Foundation Scholarship Office and Dr. Dirk Zeller to discuss this opportunity. Applicants, both domestic and international, must have a bachelor's degree of first class honours or equivalent such as a GPA of at least 3.8/4.0. You will also be required to provide contact details for two academic referees and two personal referees. Emphasis is on scholars who demonstrate an outstanding academic ability to undertake research work with the potential to change the world we live in.
For more information on how to apply, see this link.
It is worth noting that the Minderoo Foundation, the umbrella Foundation behind the FRF and Forrest Hall, has just announced its Flourishing Ocean Initiative with $100M dedicated to ocean research. This means that it is a great time to conduct fisheries research and be a marine scientist in Western Australia!
Please follow and like us: