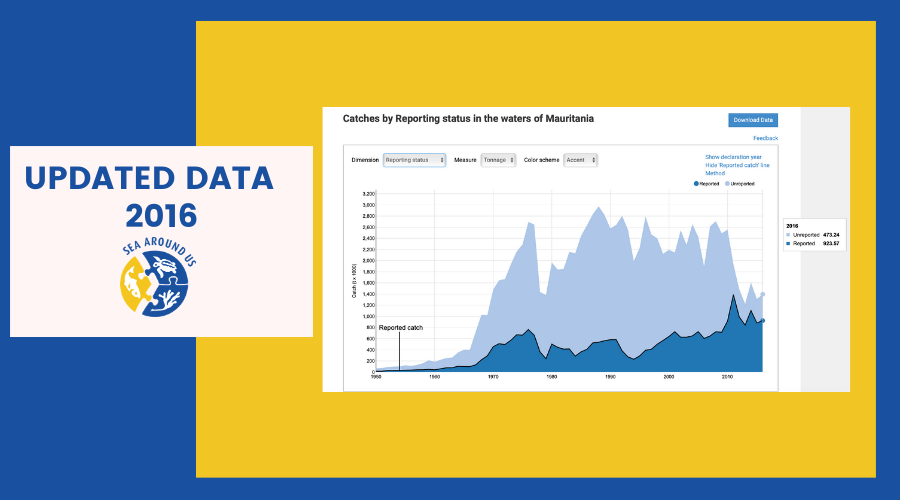 The Sea Around Us is pleased to announce that the marine fisheries catch data and derived indicators have been updated to the year 2016.
After months of intensive work by our teams in Canada, the Philippines and Australia, we can now proudly say that time series with 67 years' worth of data (1950-2016) are available for free on www.seaaroundus.org.
This update required our teams to manage over 10 billion rows of data, the largest compilation of information we have processed in the past 20 years.
The documentation of data, methods, and assumptions made for this update will be presented for each country and territory in late 2020.
We welcome feedback from users of our data, particularly in terms of elements that can be improved.