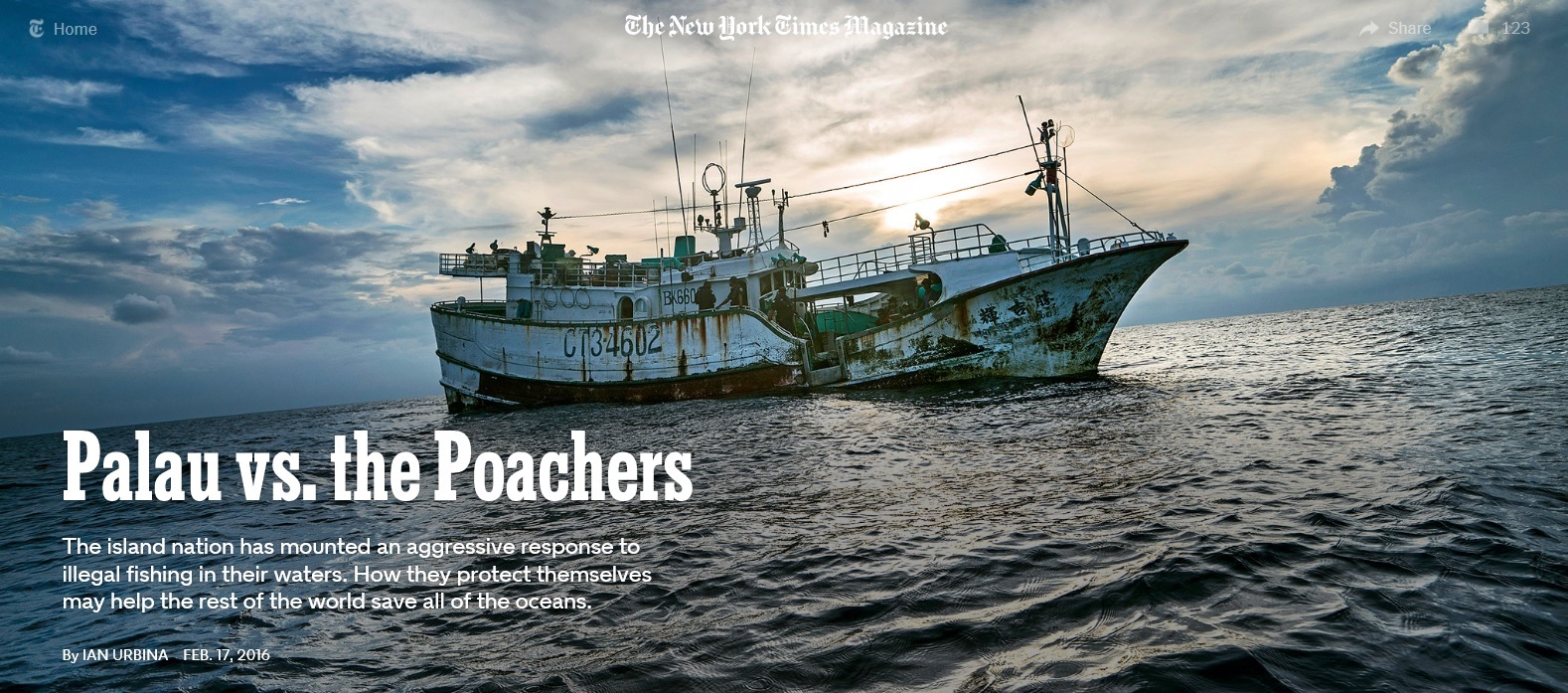 A recent front page story in the New York Times highlighted both the successes and perils that small island nations face when confronted with foreign fishing poachers.
The story, titled "Palau vs. the Poachers," opens with a man named Bjorn Bergman sitting at his desk in Shepherdstown, West Virginia, using satellite data to track a Taiwanese pirate ship fleeing authorities in Palau.
The ship was believed to have been fishing illegally, and Bergman was communicating data in real time to the authorities as they chased the boat across the ocean.
The country, a group of 250 islands with 21,00 residents, has jurisdiction over 230,000 square miles of ocean. An immense area. The article describes how Palau has used a variety of novel techniques to try and patrol against illegal fishers – like using drones, satellite monitoring, and military-grade radar.
The journalist, Ian Urbina, also tells the story of a fishing patrol gone wrong, where an illegal Chinese fishing boat was being pursued and eventually caught, but not before shots were fired and a fisher died.
Later, authorities discovered that the fishers had very little understanding of fishing, were paid little, lived in harsh conditions, and were only a small cog in a larger wheel of corruption that was difficult to trace back to.
The story is extremely well written and worth a read!