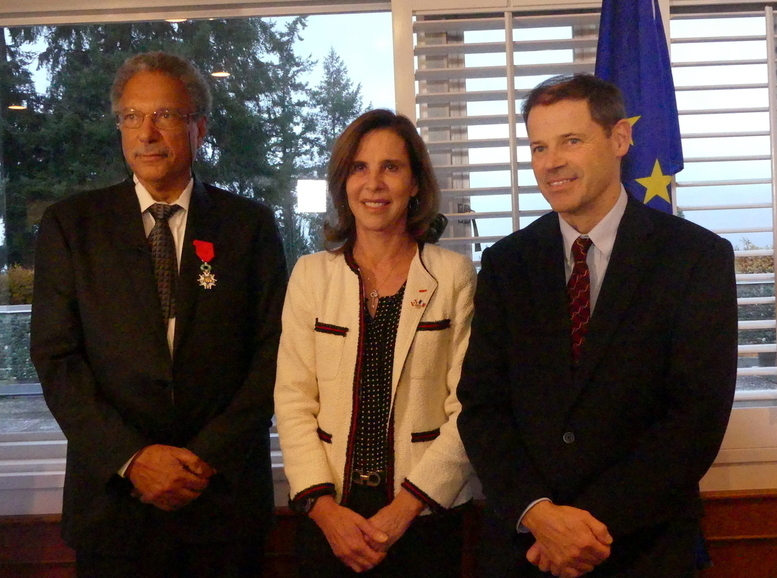 On French National Day, July 14, 2017, the Sea Around Us Principal Investigator, Daniel Pauly, woke up to some exciting news: President Emmanuel Macron had issued a decree naming him Chevalier de la Légion D'Honneur.
Later that day, Pauly received a phone call from the French consulate in Vancouver. He was told that the Ministry of Foreign Affairs had nominated him in recognition of his work researching the impacts of fisheries on marine ecosystems.
The Chevalier is a distinction in France's National Order of the Legion of Honour and it is granted, for life, to individuals with a minimum of 20 years of public service or 25 years of professional activity with "eminent accomplishments." Knights belong to The Order of Merit, which was created in 1963 by President Charles de Gaulle.
Following months and weeks of excitement and preparation, on November 16, 2017, the knighting ceremony was held at the University of British Columbia's Peter Wall Institute for Advanced Studies. Daniel's family, closest friends, colleagues, and students were joined by a select group of diplomats, dignitaries, famous environmentalists, and university representatives for the special occasion.
Please follow and like us: