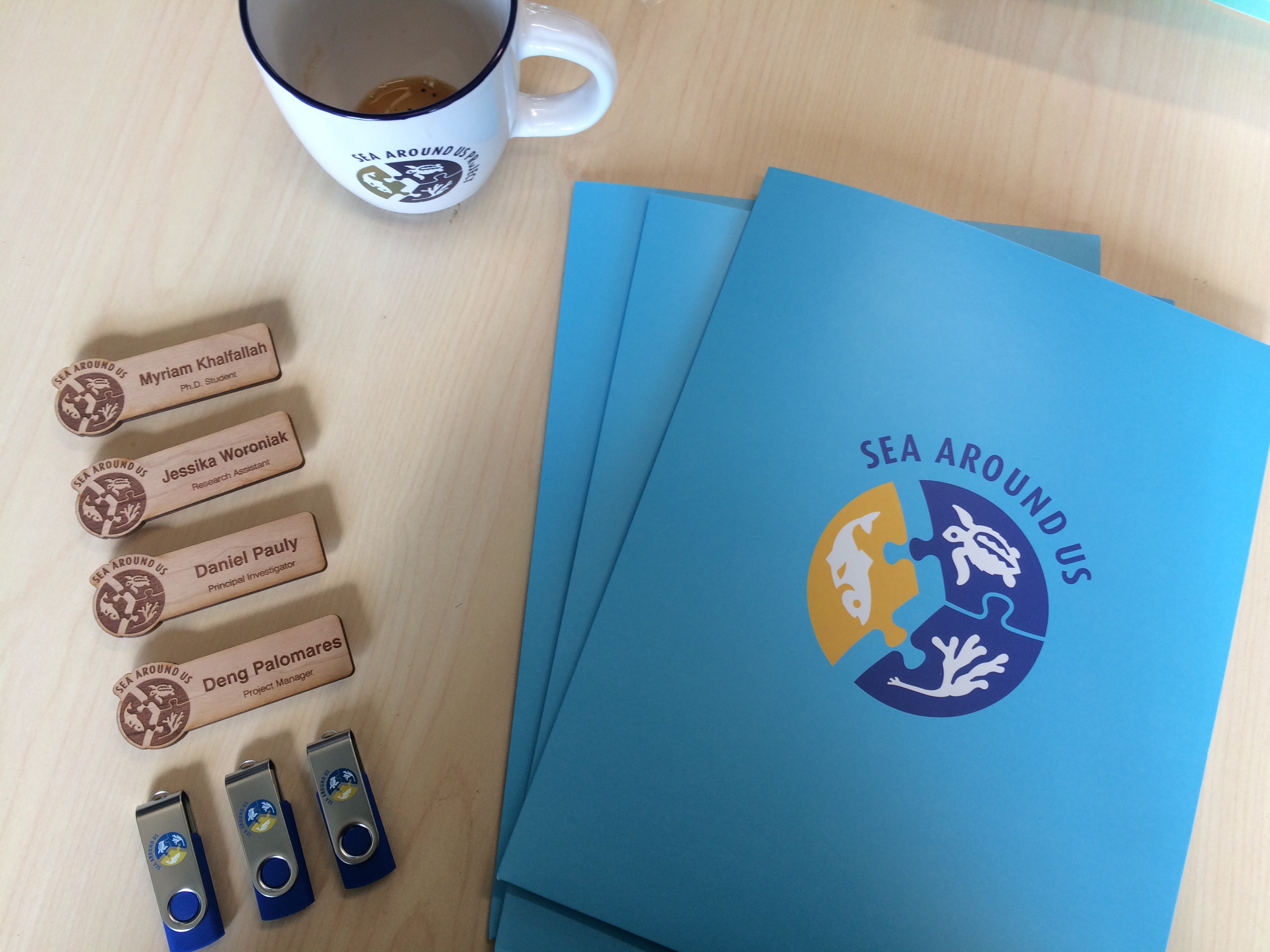 Researchers from the Sea Around Us initiative at the University of British Columbia arrived in Dakar to introduce scientists involved with the Commission sous régionale des pêches or CSRP to three new methods for fish stock assessments.
Between September 23-27, 2019, the Sea Around Us Principal Investigator, Daniel Pauly; Project Manager, Deng Palomares; Research Assistant, Jessika Woroniak; and PhD Student, Myriam Khalfallah, are hosting the workshop "Use of the CMSY Tool for the Assessment of West African Stocks" at the CSRP headquarters in the Senegalese capital.
Participants from the host country, as well as from Mauritania, Cape Verde, Guinea, Guinea-Bissau, Sierra Leone, and Gambia will be introduced to new techniques such as the so-called CMSY method for the assessment of fish stocks using time series of catch data and estimates of resilience which can be derived from FishBase; the LBB method for estimating a snapshot of stock status from length-frequency data from commercial catches; and the AMSY method for estimating stock status purely from a time series of catch per unit of effort data.
This international workshop is aimed at supporting CSRP's mission of harmonizing national policies of its member states with regard to the preservation, conservation and exploitation of fishery resources.
In West Africa, fishing activities, mostly in the marine artisanal sector, are a major contributor to Gross Domestic Product, with the fishing and the post-harvest sector contributing an average of 4.10% to each country's GDP according to the Food and Agriculture Organization of the United Nations.
"The Sea Around Us has a long-standing relationship with West African countries, from the moment we started working with in-country colleagues to reconstruct the region's marine fisheries catches," said Deng Palomares. "Now, we are excited to share with them these methods that, together with the reconstructions, will provide a better understanding of the abundance of fishes in their waters."