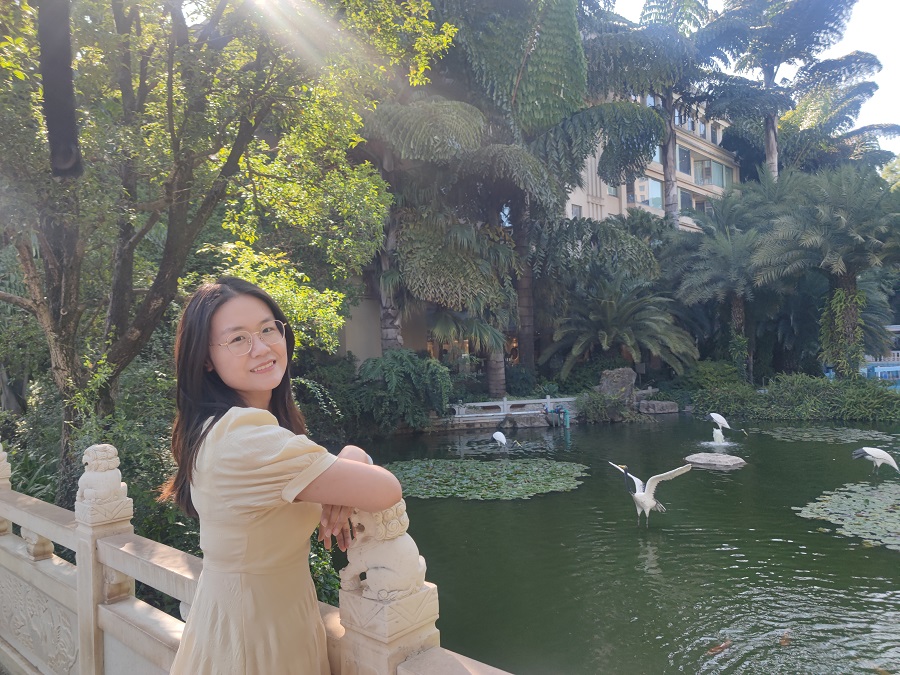 Zhaomin Chen is from Qingdao, a beautiful coastal city in eastern China.
Growing up near the sea has created in her an insatiable curiosity about the ocean. Thus, when she entered university, she chose marine fisheries resources as her major.
Once she finished her undergraduate education, Zhaomin went on to conduct postgraduate studies at the Institute of Oceanology of the Chinese Academy of Sciences. Now, as part of her PhD program, she is joining the Sea Around Us at UBC's Institute for the Oceans and Fisheries as a Visiting International Research Student (VIRS).
While at UBC, Zhaomin's focus will be on the fisheries resources of the Yangtze Estuary and the Gill-Oxygen Limitation Theory (GOLT).
Under the supervision of Dr. Daniel Pauly, she wants to dig into the limiting effects of dissolved oxygen on fish's growth and reproduction.
Her ultimate goal is to disseminate the Gill-Oxygen Limitation Theory to China and support it with data from fish off the coast of China.