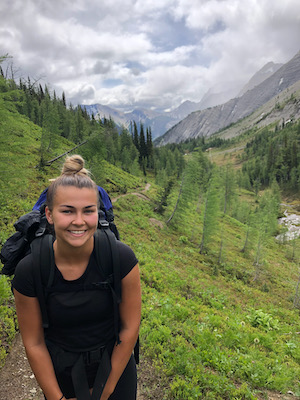 Tess grew up in Vancouver, British Columbia, where she became fascinated by the ocean. As a child and a teenager, she spent a lot of time watching marine documentaries and exploring the waters surrounding BC, Hawaii, and the Caribbean.
Her love of the ocean led her to pursue a degree in biology at the University of British Columbia where she is currently a fourth-year student. She has focused her degree in marine ecology by volunteering with the Marine Mammal Research Unit at UBC and is excited by the opportunity to work with the Sea Around Us.
When Tess is not by the ocean, you can find her playing soccer for UBC, hiking, skiing, or doing any other kind of outdoor activity.