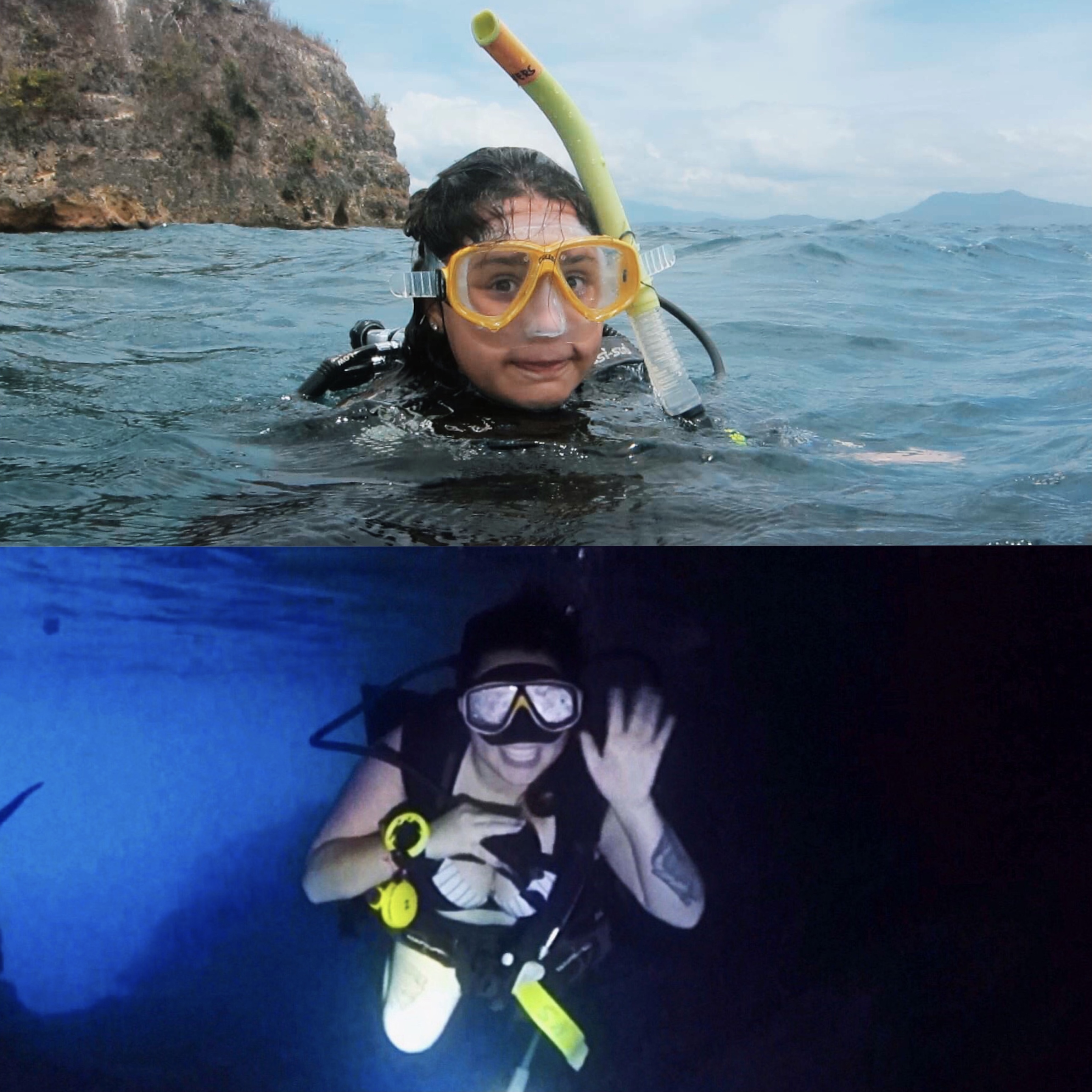 Mica's earliest and strongest passion in life is marine biology. Since she was young, she has been fascinated by the biosphere and has always felt particularly drawn to studying our oceans. She obtained her junior open water diving certification in the Philippines when she was 12 years old, and, as a result of her parents' unique employment opportunities in the Canadian Foreign Service, she grew up diving the world's oceans, which fostered her profound interest in and appreciation of the ocean and its inhabitants.
She achieved a BSc. in biology with a marine concentration (and an ocean sciences minor) from the University of Victoria, where she participated in many research projects, as well as a directed study. She also spent an entire summer at the Bamfield Marine Sciences Centre conducting exciting novel research. Much of her research experience has been focused on PNW coastal invertebrates and fishes, and she could not be happier pursuing her dreams of advanced studies in marine biology at UBC under the supervision and guidance of Dr. Daniel Pauly.
Her research interests are driven by her passion for the conservation of species/habitats and the preservation of biodiversity, with the ultimate goal of protecting and conserving wildlife. She believes in and stands for the preservation of the world's biodiversity, especially with regards to our oceans, and she is fiercely motivated to do her part as a steward of the Earth by helping conduct sound research to inform policies and regulations. She also believes strongly in community-based research, as well as considering different perspectives, traditional understanding, and collaborative approaches in problem-solving and conducting research.
During her free time, you can find her exploring coastal British Columbia with her trusty canine steed Theo (Theodore, if he's nasty), or hanging out at home, likely reading or crafting with the sweet Theo by her side!