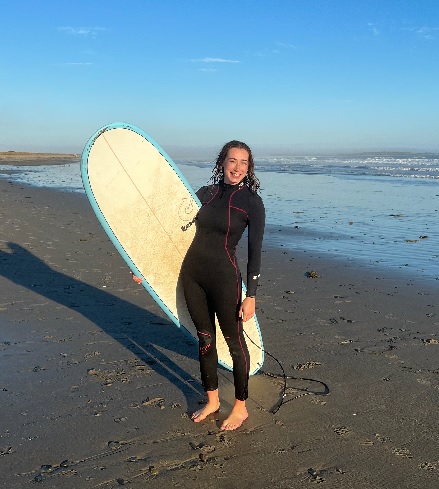 Growing up close to the pacific ocean in Vancouver, BC, Jett's passion for marine science and conservation began at a very young age. Her summers were spent exploring intertidal areas on Savary Island on the Sunshine Coast.
Later on, she learned about the importance of biodiversity when she spent 10 months living in Ecuador, where she explored the Amazon jungle and the Galápagos Islands. In her high school years, she also visited Belize during a service trip, where she observed the devastating impacts of human activities on coral reefs.
She is currently doing a BSc at Dalhousie University, majoring in marine biology with a minor in oceanography. Living on both the Pacific and Atlantic coasts has allowed her to see a range of marine species and habitats, broadening her understanding of the ocean.
As a lifeguard and former competitive swimmer, Jett enjoys anything aquatic, especially surfing, canoeing, and snorkelling. When not in the water, Jett is often hiking or reading.
She is spending the summer of 2023 volunteering with the Sea Around Us to update and review the Eponym Dictionary Of Fishes.